Short Term Courses
Mix and Match Skill Individual Courses
The short term courses at Arena Animation Panchkula are ideal for both the students and the working professionals.
If you are interested in making a career in the media and entertainment industry, become a freelancer or if you want to take up a job in animation, VFX, web & graphics, digital marketing etc then these courses are perfect for you.
These courses are also a great choice for those who wish to sharpen their skills in the latest softwares.
Students at a very young age from various schools are also taking up these courses to add to their skills. Visit the institute and get more information on these courses. Parents are teachers are encourging childeren to learn these tools/softwares as it is very important for all the students to be skilled.
Benefits
Job-oriented, industry centric curriculum
Hands-on practical training using latest tools and software.
Laddered learning from basic to advanced level
Projects at regular intervals
Specialisation and portfolio creation in the area of interest
Exposure to industry interaction and workshops
Placement assistance
Access to Onlinevarsity, our exclusive e-learning platform
Access to Creosouls, a platform to showcase your work
Instant student Loan Facility to fund the studies
Customized Educational Plans
If you want to take up a job in the media & entertainment industry you will need a certification, good portfolio and a showreel to become one of these in-demand, talented artists, Visit Arena Animation Panchkula and get complete information on the courses, career options, fee structure, benefits and job placements.
Courses
Visual Effects with After Effects
Visual Effects with Nuke
Video Editing
Audio-Video Editing
Working with Audio
Rotoscopy with Silhouette
Matchmoving
Tools/Softwares
Adobe After Effects
Nuke
Adobe Premiere CC & Prelude CC
Adobe Premiere CC & Prelude CC
Adobe Audition
Silhouette
Mocha/ 3D Equalise
VFX & Post Production
Whether it is Hollywood, Bollywood, TV shows, and ads - everybody is using the latest visual effects designed and created by special effects artists. There is so much demand of these skills. If you want to take up a job in this industry, and become one of these in-demand, talented artists, Visit Arena Panchkula and get complete information on the courses.
WEB DESIGN & DEVELOPMENT
With a short-term course in web design & development, you can learn to create cutting-edge websites, designs, symbols, and illustrations with latest software & tools.
Animation
Arena Panchkula is offering career-building courses in animation that will not only sharpen your skills but will prepare you for jobs in animation studios, gaming companies, TV channels, ad agencies & film production houses.
DESIGN & VISUALIZATION
The graphic design and arts industry needs designers who can assembles the images together, use typography or motion graphics in order to create a great piece of design. A graphic designer creates the grapgics for print & publishing industry, electronic media and advertising. A designer's role involves creating and presenting information in a way that is usable, informative, accessible and memorable!!
ARCHITECTURAL DESIGN & VISUALIZATION
You will be able to create high-end architectural models, walkthroughs & photorealistic effects with AutoCAD. Join courses designed exclusively for engineers, architects, interior designers and students who wish to add skills.
BROADCAST
This course at Arena Panchkula cover various aspects of broadcast design and editing. You can upgrade your skills to work with television channels and advertising agencies.
Spacious Labs & Work Stations keep the students motivated & satisfied.
Individual attention, Certified Faculty & Lab assistance during practice hours and much more!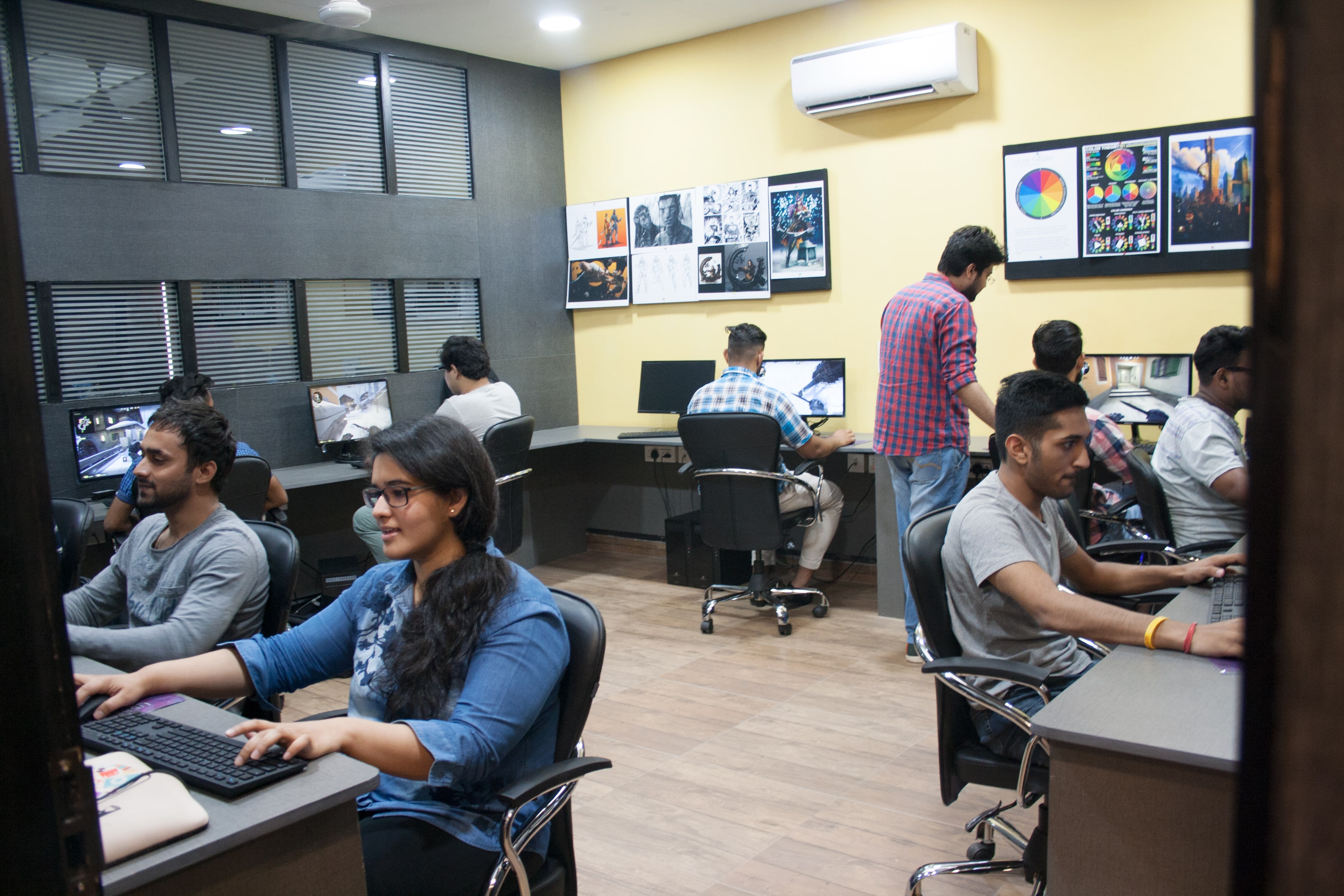 The latest & Most Modern way of teaching & training.
Students at Arena Panchkula participate in various events, Industry Visits, Competitions & Workshops.